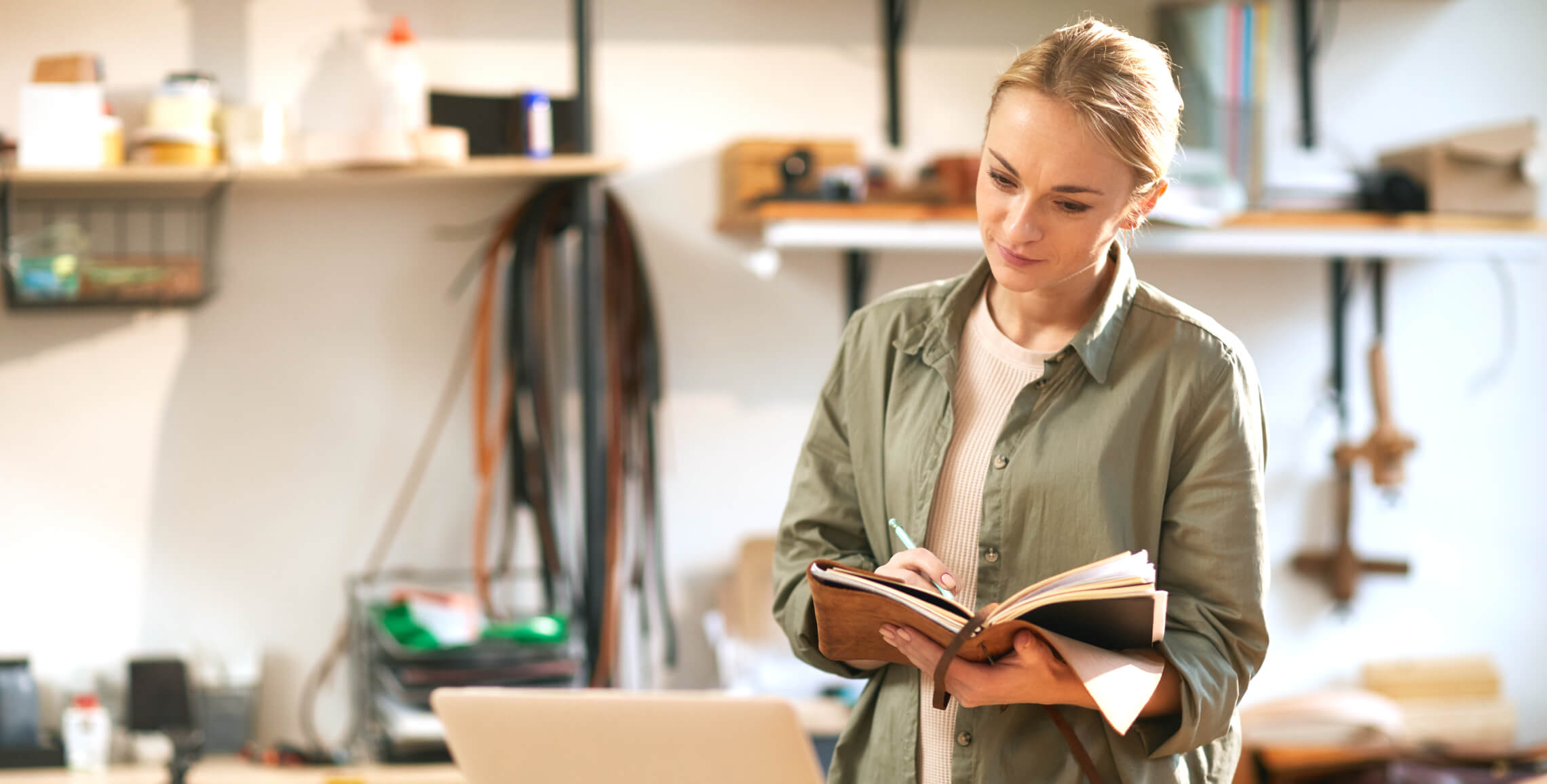 Deep Cleaning Checklist: A Cleaning Schedule for Your Home
For most people, a routine cleaning schedule helps them stay on top of basic tasks like laundry, dishes and other "must do" chores that keep a home running smoothly. But did you know that a regular deep cleaning is important as well?
A traditional spring cleaning or a post-holiday detailing can not only keep your home looking great but also coincides with your monthly appliance cleaning schedule. But when it comes to deep cleaning, where do you start and what do you do? If you're not sure how to go about tackling a deep clean of your home, a cleaning checklist can help.
How often should a house be deep cleaned?
Unlike cleaning your appliances, deep cleaning your home doesn't have to be a monthly event. In fact, most experts say you only need to deep clean your home once or twice a year. While spring cleaning is a traditional deep cleaning ritual, the timing doesn't matter as much as the habit. Just find a deep cleaning rhythm that works for you!
What is deep cleaning vs routine cleaning?
Generally, a deep clean is a type of cleaning that touches on details that can get overlooked during a daily or weekly clean-up. For example, a deep cleaning may include wiping down ceiling fan blades, cleaning grout or cleaning your oven.
Deep cleaning a house can take 8 hours or more, depending on how in-depth you need to be to achieve good results. Because of this, it's best to deep clean room by room over several days, rather than trying to tackle your entire home all at once.
When deep cleaning your home, pay particular attention to areas that may be neglected, such as window blinds and fan blades. Deep cleaning is also a great time to give your appliances their monthly cleaning. It's important to clean appliances like washers, dishwashers and garbage disposals monthly to remove buildup and eliminate odors. Affresh® appliance care products are specially formulated to help remove odor-causing residues, hard water mineral deposits and more.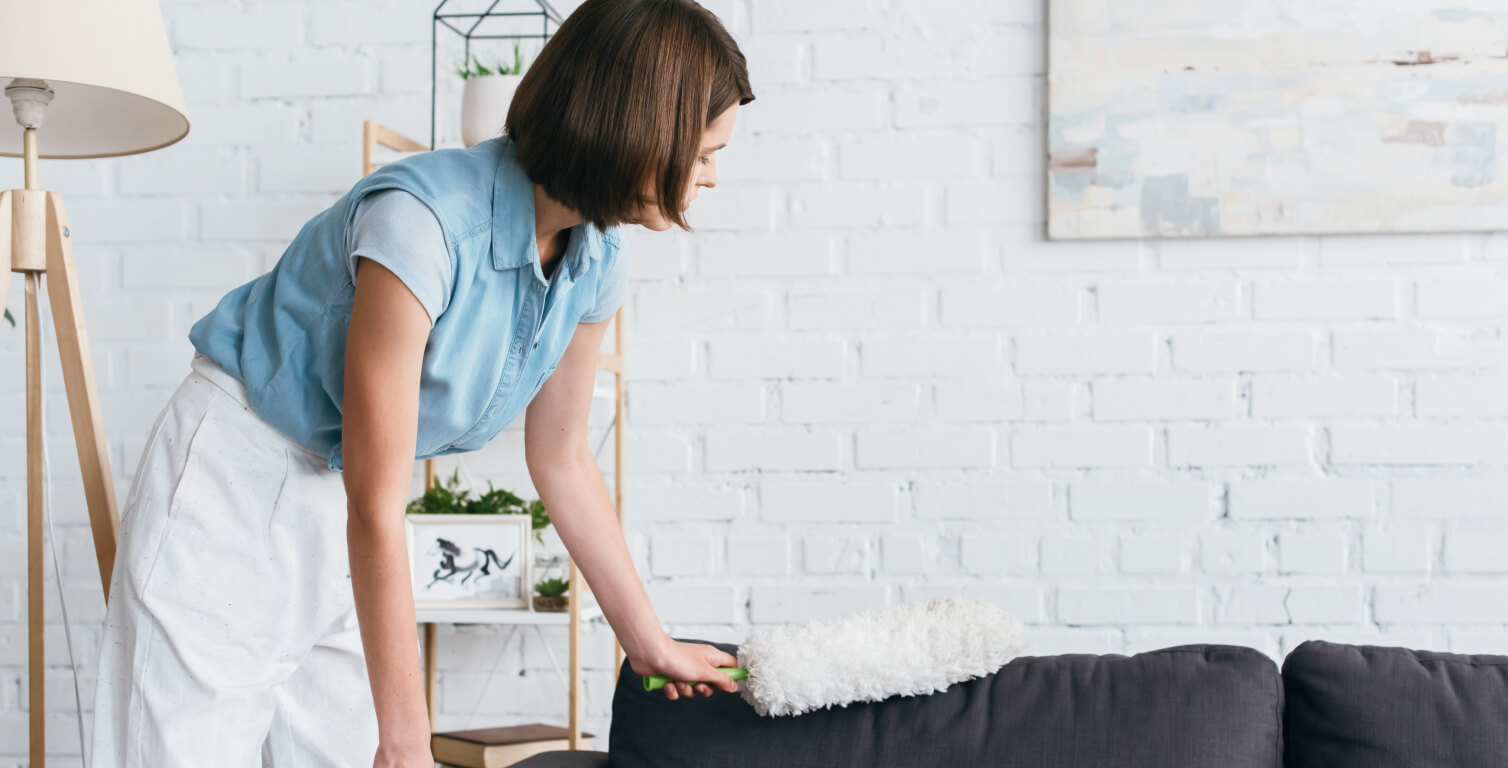 What are the steps to deep cleaning a house?
Deep cleaning doesn't have to be complicated. While different rooms may have different needs or issues, the following guidelines can apply to any room in your home.
Dust From Top to Bottom:

Start by using a long dusting wand to remove cobwebs and dust strands from the ceiling, then move to the ceiling trim and light fixtures. From there, dust the walls, trim and baseboards. Once these tasks are completed, you can move on to dust other surfaces and continue your deep cleaning.

Eliminate Clutter:

As you clear away items from shelves, drawers and cabinets, take a moment or two to determine whether you need to hold onto something or if it should be donated or thrown away.

Clean Windows, Blinds and Curtains:

Take time to clean your window glass inside and out, and be sure to dust your blinds as well. You should also wash your screens, if they are removable, and clean your curtains based on their care instructions.

Tackle the Floors:

Take some time to deep clean your carpets and hardwood floors or have a professional cleaner do so for you. Prep the area by moving or removing furniture from the room and using a crevice tool to vacuum areas like corners and baseboards.
---
See The Different Cleaning Checklists Below:
Deep cleaning your kitchen:
Deep cleaning your kitchen gives you a chance to freshen up appliances between or as part of their monthly cleaning, as well as eliminating odors and ensuring that your cooking area is clean and ready for your next meal. Follow the steps below to ensure your kitchen gets a thorough deep clean from top to bottom.
1. Deep clean your dishwasher
2. Clean your cabinets and drawers
Remove all items from cabinets and drawers
Throw away expired food
Donate or throw away unwanted kitchen utensils, cookware, etc.
Wipe down counters
Clean cabinet doors and handles
Organize and replace items
3. Clean your refrigerator, freezer and ice maker
Remove all of the food

Throw away any expired or spoiled items

Remove refrigerator drawers and bins (if possible)
Wipe down all shelves
Clean ice cube trays (if applicable)
Clean the condenser coils
Replace drawers and bins
Clean ice maker with ice machine cleaner
Clean outside of refrigerator with a stainless steel cleaner or warm, soapy water and then finish off with a brightener to restore your stainless steel to a bright shine.
4. Clean your microwave
Steam clean the interior of the microwave to remove cooked-on food
Remove and clean glass turntable (if applicable)
Wipe down microwave interior with warm, soapy water

Rinse with a clean, damp cloth

Wipe down exterior with a clean, soft, damp cloth
5. Clean your range, cooktop and vent hood
Remove and clean the oven racks
Clean the oven using the self-cleaning setting or baking soda
Clean the oven door and window
Wipe down or wash control buttons or knobs
Wipe down the outside of the oven door and handle
Wipe down outside of range hood
Clean range hood grease filter
Change range hood air filter
6. Clean your sink, garbage disposal and trash can
Scrub the sink
Wipe down the faucet and knobs
Clean the dish rack
Remove trash from trash can
Wipe down trash can with disinfecting cleaner
7. Clean your countertops and floor
Clean countertop appliances like coffee makers
Wipe down counters
Vacuum and wash the floor
Deep clean your bathroom:
When deep cleaning your home, pay special attention to the bathroom. This part of your house is routinely exposed to moisture, dirt, soap and other elements that can create mold, mildew and soap scum buildup. Deep cleaning can help ensure that your bathroom stays fresh.
8. Clean your shower
Clean and descale showerhead with baking soda and vinegar or a limescale removal product
Clean tile and grout
Clean the drain with baking soda and vinegar, followed by hot water
Clean tub and shower area
Clean shower doors or wash shower curtain
Clean shower fixtures
9. Clean your toilet
Soak the toilet bowl with a toilet cleaner
Scrub the bowl and under the lip of the bowl with a toilet brush
Wipe down the seat, lid and toilet surfaces with a cloth and disinfecting cleaner
10. Clean the sink and medicine cabinet
Clean the drain with baking soda and vinegar, followed by hot water
Clean the sink with a disinfecting cleaner
Scrub the water aerator
Wipe down the faucet fixtures with a disinfecting cleaner
Remove items from medicine chest, check expiration dates and discard old items
Vacuum/dust shelves and drawers
11. Clean mirror and surfaces
Dust light fixtures and vents
Wipe down shelves, drawers and counters with a disinfecting cleaner
Clean mirrors
Vacuum and wash the floor
Deep clean your laundry room:
Your laundry room is where clothes go to get clean, but dealing with stains like mud, food, blood and mystery muck is a dirty business. Deep cleaning and organizing your laundry room not only helps it stay clear of dust and grime, but also helps you maintain your monthly appliance cleaning routine so they stay fresh and odor-free.
12. Clean surfaces
Dust and wipe down shelves, cabinets and counters
Clean the vents and light fixtures
13. Clean the washer and dryer
Clean the dryer and dryer vent
14. Clean the sink
Clean the utility sink drain with baking soda, vinegar and hot water
Clean the utility sink and fixtures
Check and clean the washer drain hose
Deep clean your living and dining room:
Areas like living and dining rooms should be deep cleaned to eliminate dust, dirt and grime. The steps below can help you make short work of these areas.
15. Dust from top to bottom
Dust ceilings, light fixtures and walls
Dust furniture, lamps, electronics and accessories
Dust blinds
16. Clean surfaces
Clean drapes and blinds
Vacuum and clean furniture
Vacuum and clean floors
Dust china, china cabinets and other displayed items
Deep clean your bedroom:
A deep clean shouldn't be restricted to public facing areas of your home. Before wrapping up your deep cleaning routine, take some time to tidy up your bedroom so you can relax in a clean, fresh space.
17. Clean bedding
Remove bedding from your bed
Wash sheets and blankets
Flip the mattress
18. Dust and clean
Clean blinds and curtains
Clean the windows
Dust surfaces
Test the smoke detector, dust, and change the battery
Vacuum and clean the floor

Move furniture and remove items from the closet to ensure the entire floor is swept and cleaned
Deep clean your child's bedroom:
Deep cleaning a child's room is similar to cleaning an adult's bedroom, though there are additional things to consider. The checklist below can help ensure that nothing is missed.
19. Dust and vacuum
Dust the ceiling, walls ceiling fan and light fixtures
Dust and clean curtains and blinds
Dust shelves and displayed items
Vacuum and clean the floors
Test the smoke detector, dust, and change the battery
20. Clean bedding
Strip the bed and wash the sheets
Vacuum and flip the mattress
Replace the sheets and comforter
Wash or surface clean stuffed toys
21. Clean and disinfect
Throw away trash
Remove plates, cups and food
Wipe down trash can with a disinfecting cleaner
Pick up and put away toys, books and other items
Wipe down hard surface toys with disinfecting cleaner or wash certain items in the dishwasher
Wipe down shelves and surfaces with a disinfecting cleaner
Deep clean your child's playroom:
If your child has a separate playroom, this area should be deep cleaned along with the rest of the house. This offers an opportunity to set aside toys that your child no longer plays with so they can be donated.
22. Dust and clean surfaces
Dust the ceiling, walls ceiling fan and light fixtures
Dust and clean curtains and blinds
Dust shelves and displayed items
Vacuum and clean the floors
Wipe down storage bins and shelves with disinfecting cleaner
23. Sort and clean toys
Remove all toys from storage bins, shelves, etc.
Clean toys with disinfecting cleaner

Wash plush toys according to care instructions

Sort toys into "keep" and "donate" piles
Put "keep" toys back in their assigned places
Deep clean your garage:
The garage is often neglected when it comes to deep cleaning. However, this part of the home is the one most likely to accumulate dirt, dust, grime and cobwebs. Deep cleaning this part of the house also allows you to take stock and get rid of items you no longer need.
24. Sort and organize stored items
Remove everything from the garage
Sort items and get rid of the ones you do not need
Wipe down storage bins, cabinets and other areas with a mild cleanser
Organize and replace items after cleaning garage
25. Clean and repair garage
Dust ceiling to eliminate cobwebs
Dust garage walls and shelves
Wipe down walls and shelves with mild cleaner
Sweep and wash garage floor
Check operation of garage door opener and align laser as needed
Deep clean your closets:
Whether you're deep cleaning your kitchen, bedroom or garage, make sure you don't forget to clean the closets as well. Doing so can help you stay organized while eliminating dust and grime in these often neglected areas.
26. Clean and organize closets
Remove everything from the closet
Sort items into "keep," "donate" and "toss" piles
Dust and wipe down shelves
Vacuum and clean floors
Organize and put away items you are keeping
---
Deep clean your kitchen and laundry appliances with affresh® products.
When it's time to deep clean your house, don't forget about your hardworking appliances. Whether it's your coffee maker, your washing machine or your range, affresh® brand products make deep cleaning your home appliances fast and easy.
Each affresh® appliance care product is specially formulated to help eliminate odor-causing buildup, hard water minerals and other deposits that can build up in kitchen and laundry appliances over time. Browse our complete line to find the right appliance cleaning products for your home.
---